Set up a direct debit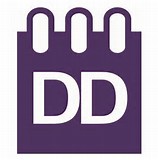 Direct Debit is the easiest way to pay your rent, its:
Quick and simple – our set-up procedure is quick and accurate and can be done in a few minutes over the phone or face to face
Convenient and flexible – you'll know that your bills are paid on time every time, with no missed payments
Any day/Any frequency – we can set your direct debit to be taken from your bank account on any day of the month and for any frequency
Accurate, safe and secure – the Direct Debit Guarantee protects against any incorrect payments and ensures that any incorrect payments are refunded if a mistake is made.
Making amendments to payments is easy as well  –  we can adjust your payment as you require very quickly and over the phone
To set up your Direct Debit give us a call now on 01782 968566. All that you will need is your bank account sort code and account number.